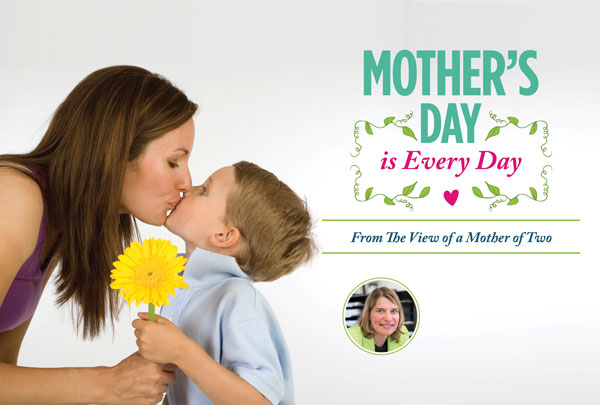 From The View of a Mother of Two

Being Mom
Every day is Mother's Day for me.
I'm lucky enough to have a son and a daughter, and both are young. I'm totally enjoying this time in our lives. Not that I have perfect kids, but I look forward to coming home every night to love on them and have them hug me right back. If the day at work was hard and long, it doesn't matter; it fades into a memory as soon as I am home with my family.
I remember each phase of my kids' childhoods, and learn something about them and about myself too!

When they were babies, I loved holding them tight and smelling them just after a bath. I loved their toddler stage, when they learned to walk and talk.
The amazement that comes through their thrill of experiencing something for the first time makes me enjoy it all over again, even in something as simple as the first lick of an ice cream cone. The way my son's eyes and smile widened when he tasted his first cone, was priceless.
Perhaps the best memory, though, is the first time each child said "I love you." My heart melted.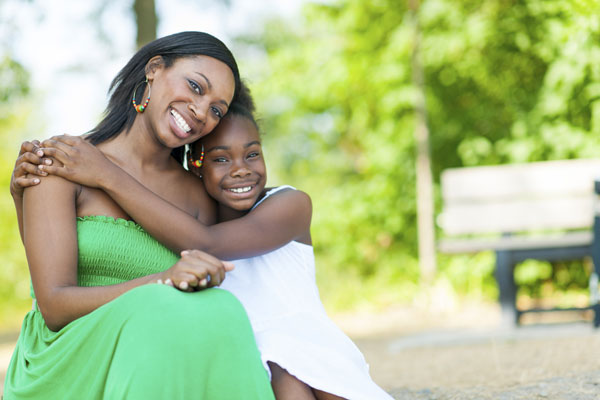 They are so happy when they master skills. They start school and navigate life with more independence. When I heard them rationalize how they'll make their kids eat vegetables because they know vegetables are good for them, it made me realize how much my kids mimic my husband and myself.
As children, kids look up to you to learn to climb a tree or ride a bike. Now my kids are teaching me about different emoticons and changing apps on my smartphone. They sing along to songs I've never heard, yet they know all the words. I still don't know how and where they learned these songs. Even more fun than the learning is the creativity I see in my children.
My son can build anything using Legos, and now, virtually in Minecraft. My daughter can draw something very cool in art class or write a story with a starting sentence that draws you in and makes you want to read it. I already think she is a great writer, and can't wait to see that talent as it develops.
It's also fun being a kid with them, getting a fake tattoo or enjoying a lollipop, even as a 40-something year old adult.

Honoring My Moms
Being a mom has also made me appreciate my mothers. I am lucky enough to have the blessing of three moms: my biological mom, who died when I was a teenager, my stepmom, and my mother-in-law. Each one has a life story where she has overcome hardships and kept going.
These amazing women have shaped my life in so many ways. Perhaps the most important way is their unfailing love and support for me. I'm impressed with what they have done with their lives, and I don't think I could have accomplished all that I have without them.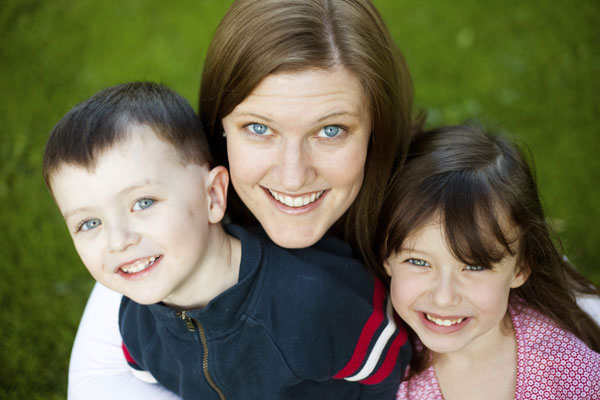 My moms have taught me practical skills like how to cook, but they have also instilled in me how important it is to just be myself. I hope I can be as good a mom as each of them and make them proud of me.
Each Mother's Day I honor these women for all they do, for me and for everyone else I love. It may only be a phone call and a card, but it's a simple way to show my love. That's all I want from my kids. Except that since I'll see them on Mother's Day, I also expect lots of hugs and kisses.

Appreciating Mom
My kids say they think of Mother's Day as a "day to spend time with your mom" and a "day to thank your mom for all the things she does for you." And, I like how my husband paraphrases the essence of the Mother's Day holiday: "Mother's Day is a day to think of all the things she's had to put up with, and she still loves me."
To my moms, I just want to let them know how much I truly love and respect them.

Every Day is Mother's Day
Mother's Day is technically the second Sunday in May. However, any day you take a little extra time to stop and give your mom a hug, or call out of the blue just to say hi, or do something out of the ordinary to help your mom, is mother's day.
Being "Mom" has changed me in so many ways. I am such a better person now, or at least a much more patient person. I love my kids, and I love being a mom. And, that is every day.
Susan Schade-Bijur is a wife and a mother of two. She is a writer, an editor, and a scientific director for a medical solutions company.